A complete configurable range of warehouse doors designed to be strong, secure and durable, providing quick and easy access when required, but keeping out unwanted visitors.
Warehouse Doors Ideal for Industrial Units
Maxium provides a complete range of industrial roller shutter doors that are ideal for light industrial units, warehouses and storage facilities. We also supply a range of steel fire escape doors suitable for industrial units, as well as aluminium office entrance doors, windows and facades.
With various access and security options, including access control and motorisation, our doors allow fast and easy access, while maintaining a high level of security to keep intruders out.
Each door is designed to your specific site's requirements and is custom-made to your specifications. Our doors have various build options, including single skin, double skin and thermal insulation. With a range of functional and hardware options, including safety mechanisms, security, differing opening mechanisms, glazing and colour we can build and install a door perfect for your unit.
Ideal for
Light Industrial Units
Warehouses and Storage Units
Logistics Centres
Emergency Services Stations
Office Parks
Agricultural Buildings
Please
get in touch
if you need any assistance in selecting the right type of warehouse door. Our staff are friendly and knowledgeable and ready to help you.
Industrial Warehouse Doors
Well-designed warehouse doors must provide reliable and safe ease of access and operation, as well as a high level of security. Our Warehouse roller doors and access doors are suitable for a number of locations and situations, including business centres with logistics needs, industrial units where large access openings have been specified, industrial estates, garages and emergency services stations. 
Our doors are configured and built to require minimal maintenance and have a wide variety of hardware options, so can be specified to exactly meet your installation needs. 
Some of the factors to consider when specifying warehouse doors are;
Operational Needs – How will the door operate, and how often will it be opening during the day. Both are considerations as to how the door will be built and operated
Location & Weather – If the unit is located in a particularly exposed, harsh or noisy environment, then consideration needs to be given to weatherproofing and insulation requirements.
Access – the type of access required can be determined by the type of goods being stored, and the regularity of access. If pedestrian access is required, then separate doors may be required.
Security – Will the door need any particular security features or rating
Fire – Will the door need any particular fire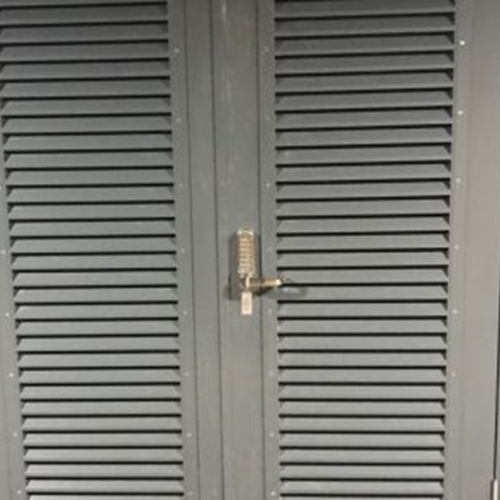 Bin store doors for ideal for communal residential and commercial buildings. Anti-Vandal and secure storage for rubbish and recycling.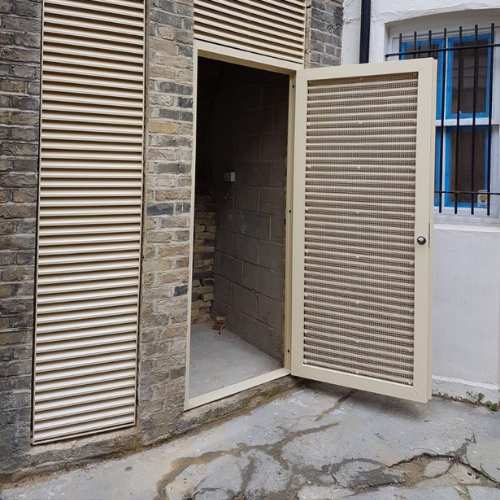 High-security doors required to provide security and protection to substations and other external buildings in remote or vulnerable locations.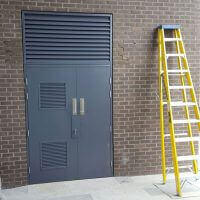 Tough and secure ventilated doors designed to keep residential and commercial building plant equipment safe and secure.