Louvred door with 8-11db acoustic performance
Ideal for commercial buildings that require noise control from plant rooms and extractor units that also require airflow.
The Maxdor Acoustic Louvre door is available with an acoustic performance from 8 – 11db, they are available in single, double or leaf and a half formats and are provided as a complete door frame, door leaf, hardware and threshold units.
The use of Maxdor 401 acoustic louvred door is to control noise generated from plant, extractors and ventilation systems as well as provide airflow and security.
Available in a wide range of colours, and hardware options, the Maxdor 401 Louvred Acoustic Door is an economical door for many locations that require a level of soundproofing.
Our team are available to help you specify the correct door for your installation, and guide you through the measuring and ordering process.
Available as supply only, or supply and fit.
Call on 01279 271192 for advice & quotes
Technical
Acoustic louvres from all-steel galvanized construction with an inert, acoustic fill Louvres are vermin-proof, weather rated and non-combustible.
Louvres have a shaped splitter balde helping reduce noice and with a reduced pressure drop. The louvre underside has a perforated spliter to help with sound absorption.
For weather resistance, a weather stop prevents rainwater entry. Louvres come in double or single banked designs and a variety of louvre depths.
Insect screen available.
Hardware
Sizes
Colours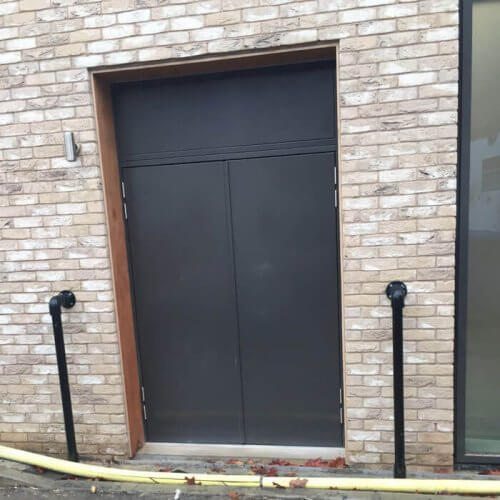 Acoustic Security Door
Acoustic Security Door with acoustic performance upto 40DB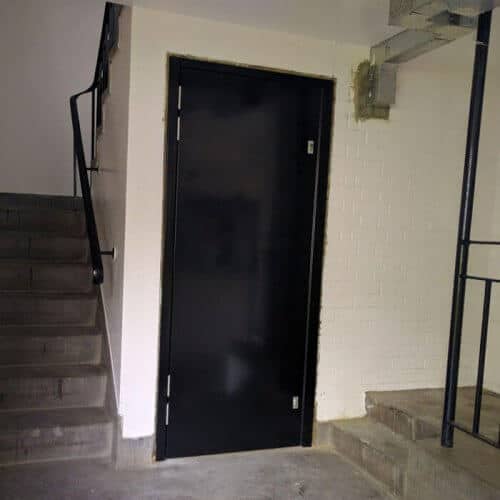 Acoustic Fire Rated Door
Acoustic rating upto 35DB and fire resistance performance from 60 – 240 minutes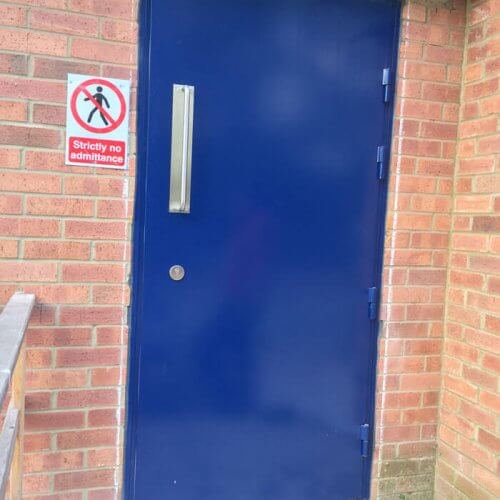 Acoustic Personnel Door
Economical door with acoustic performance of 35–40db. Ideal for commercial buildings that require noise control from specific rooms.