Aluminium Curtain Walling
Comar curtain walling and window wall systems
Maxium offer a full design and installation of aluminium curtain walling ideal for schools, retail, commercial, leisure and all types of buildings.
With a full range of design options, colours and styles, you can turn an ordinary space into something special with an aluminium glaze wall.
Comar Aluminium Curtain Wall and Window Wall Systems provide high-performance curtain wall solutions for new and refurbished buildings. From high-rise applications to ground floor treatments, systems have been developed and tested to suit many environments, for all commercial and retail buildings.
Call on 01279 271192 for advice & quotes
Technical
High quality aluminium Curtain Walling with a range of 50mm wide mullions available in a choice of depths to meet the structural or wind-load requirements. Provides bespoke design solutions.
Stick assembly enabling fast site installation. Transoms and be square or profiled, as well as overlapping versions.
Comes with a purpose-designed mullion and transom for roof glazing or inlined facades.  Fast fabrication, as well as easy site installation, comes from a unique cleating and bracket arrangement.
Special drainage and drainage zones ensure weather protection and the correct drainage of any water to the outside.
The Ix and Iy values of the curtain walling mullions and transoms are some of the best on the market.
Designed, tested and audited to CWCT standards & recommendations
Air Permeability to EN12152
Water Tightness to EN12154 2400pa
Wind Resistance to EN13116 2400pa
Can achieve low U-Values and excellent sound insulation
Hardware
Sizes
Colours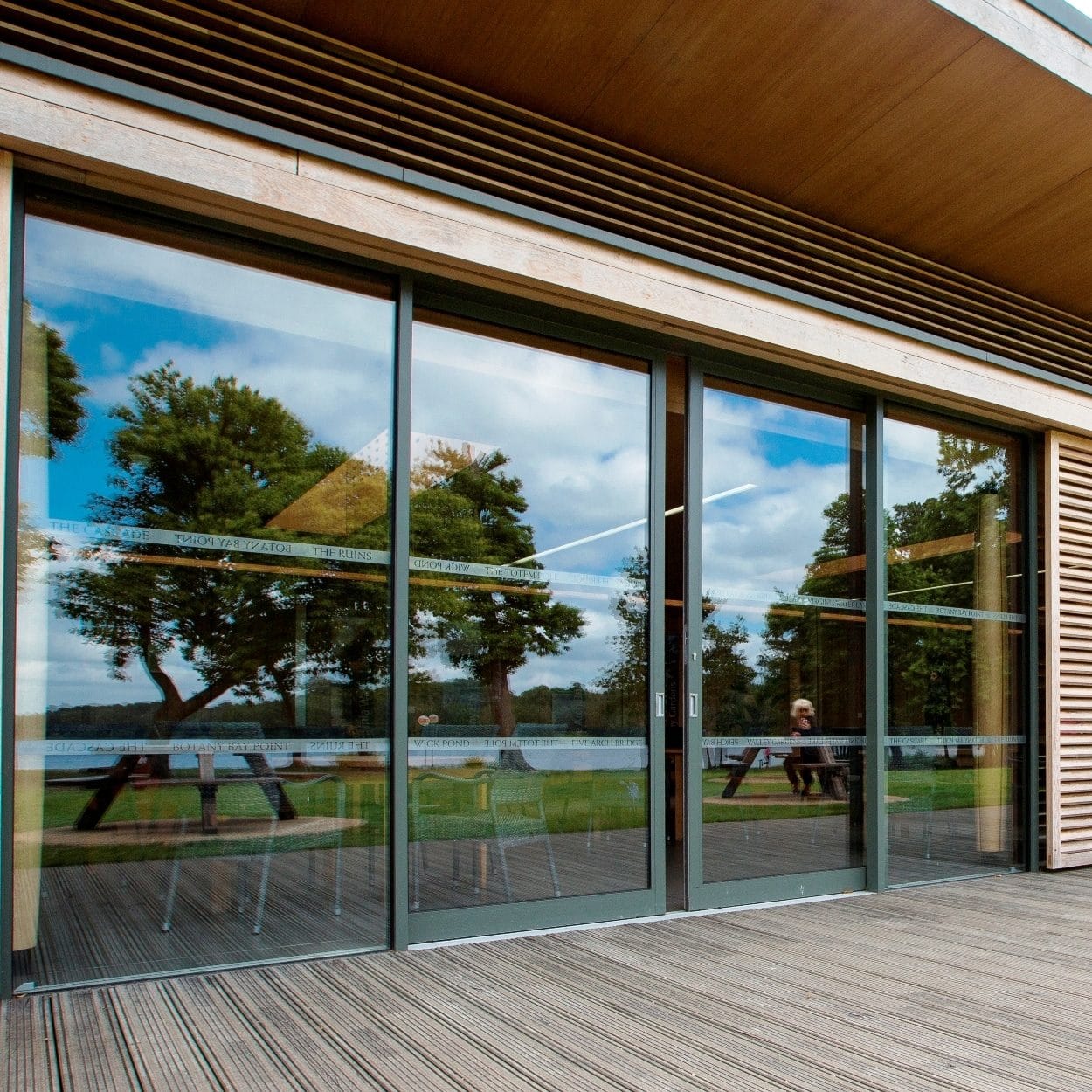 Aluminium sliding doors for homes, restaurants, cafes, leisure facilities and commercial buildings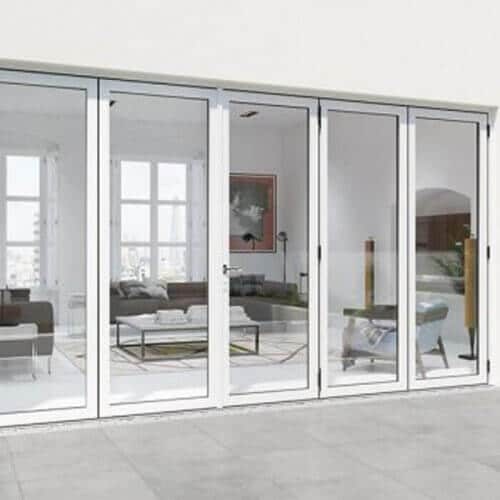 Aluminium bifold doors for homes, restaurants, cafes, leisure facilities and commercial buildings