Ideal for for homes, restaurants, cafes & leisure facilities
Aluminium bifold doors for homes, restaurants, cafes, leisure facilities and commercial buildings
Aluminium Bi-folding doors are now recognised as a must-have feature in the design of modern homes, extensions or renovations due to their ability to enhance bright, versatile spaces that bring the outside into the home in an instant.
The usage of bi-folding aluminium doors is not just for the home, we are fitting them into restaurants, cafes, leisure and commercial properties.
Maxium 704 Aluminium Bi-fold Doors come in a wide range of colours and hardware options and are made to measure in the UK our of high-quality materials.
Call on 01279 271192 for advice & quotes
Technical
Alumax aluminium bifolding doors are bottom hung with rollers on the bottom track and guides on the top. A selection of threshold options is available as well as a version compliant with Equality Act and DDA. A top hung door version is available for larger size door. All door feature anti-finger trap protection.
Traffic door options enable one leaf to be used as a regular door without having to fold the other panels back. Glazing sizes from 17mm up to 62mm enable doors to be glazed with double or triple glazing, as well as specialist glass units.
U Values of 1.74Wm2K with a 1.3 centre pane
Meeting stiles 120mm
Open in or open out
Hardware
Sizes
Colours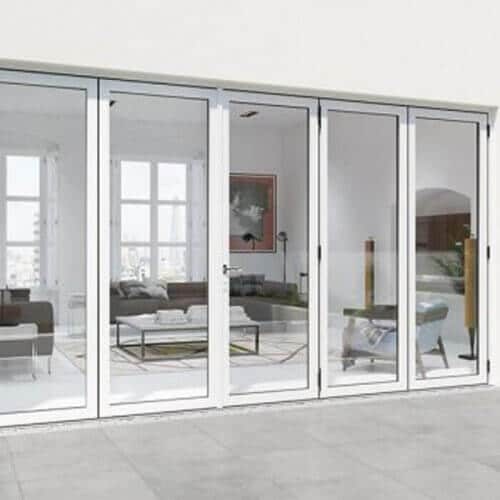 Aluminium bifold doors for homes, restaurants, cafes, leisure facilities and commercial buildings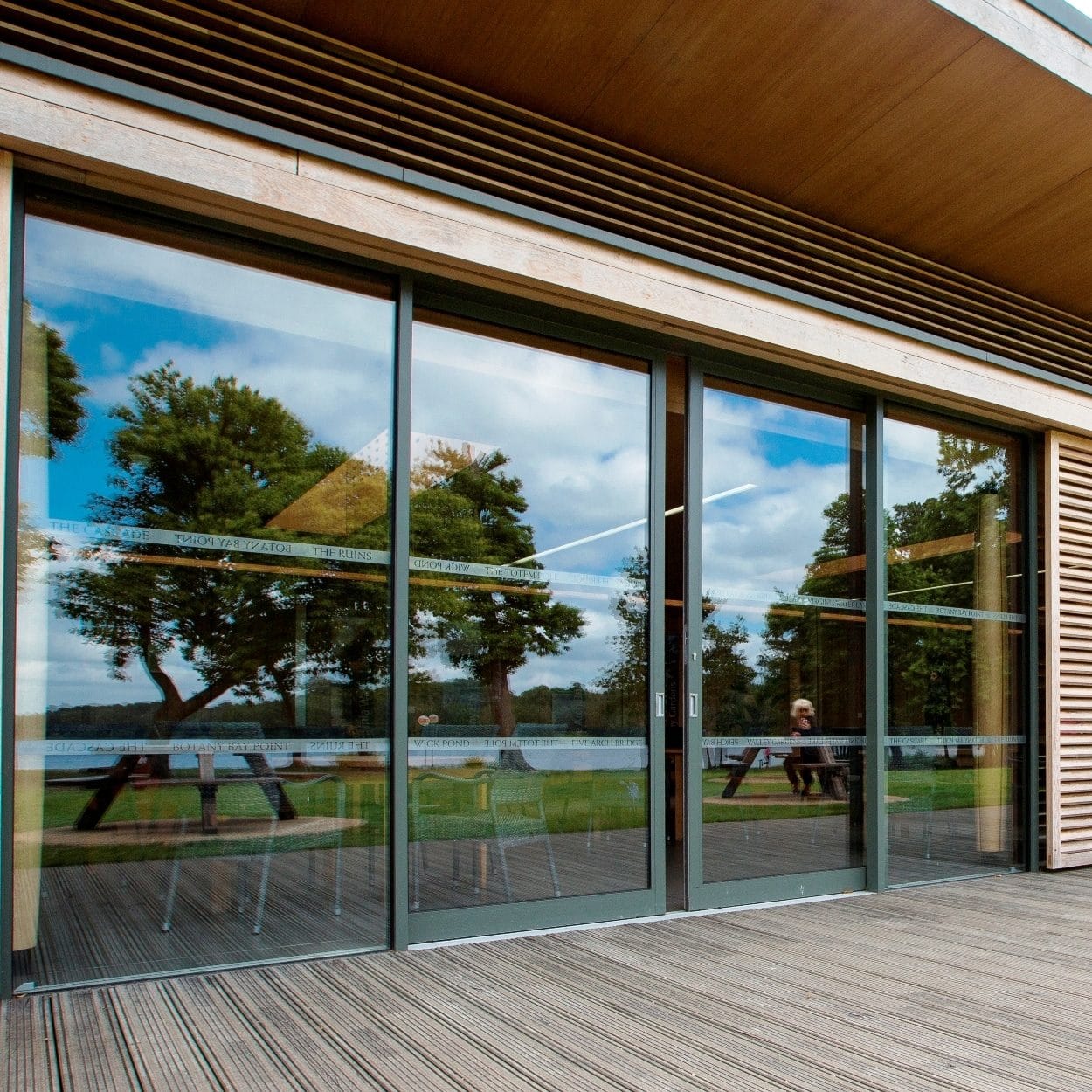 Aluminium sliding doors for homes, restaurants, cafes, leisure facilities and commercial buildings